One-Stop Shop
Everything about your franchise in one place including social media, music, videos, augmented reality, merchandise, articles, trivia and contests, always kept fresh and tailored to each user's preferences.
Interactive Communities
Give your fans a voice by allowing them to create profiles, share user generated content with you, direct message other fans, and exchange virtual gifts.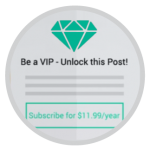 Premium OTT Content
You can sell VIP subscriptions for customers to access exclusive podcasts and video content, virtual reality, OTT streaming, contests, live chats and more.   Available on app, web, & connected television.
Fan Relationship Management®
You'll capture and own each of your fan's individual demographic, psychographic, and merchandise purchasing information, and have the power to market to them directly based on the data.
EXPLORE FILM & TELEVISION COMMUNITIES POWERED BY TOPFAN
Available for free on iPhone, iPad, Android and the Web
---