---
CHALLENGE MARKETING®
Revolutionary experiential advertising that proves the
exact ROI of endorsement marking.
---
---
Experiential Marketing
TopFan's patented Challenge Marketing® technology is used to reward fans for interacting with brand sponsors. Imagine having a fan walk into a brand's store in order to instantly unlock an artist's exclusive song or video. Or get a fan to share a marketing message on social media, and reward them with an entry to win a backstage pass at a concert.
---
True & Measurable ROI
Most advertising is ignored and it is impossible to know the return on investment. With cost-per-action campaigns, only pay when a fan completes the challenge and receive detailed data on exactly which fans interacted.
---
---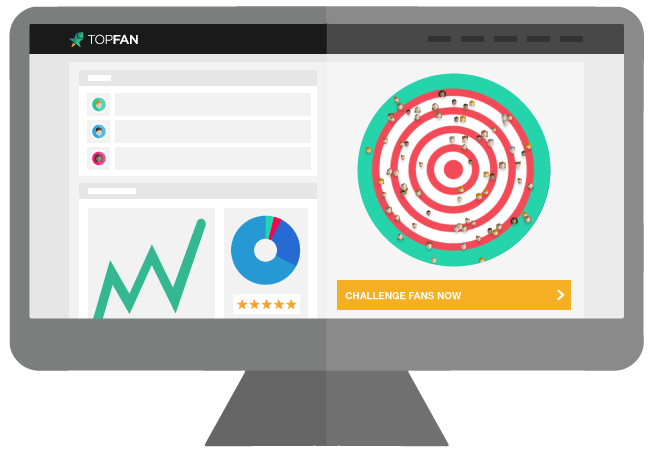 Perfect Fan for Your Brand
Any challenge can be targeted to fans based on interest, age, gender, and geographic location. You can select to run your campaign across our hundreds of top influencers in music & entertainment, film & television, digital and sports.